Executive Career Coaching
& Outplacement Services
92% GOT IT RIGHT… EXECUTIVE CAREER COACHING TO ENHANCE YOUR JOB SEARCH. JOIN OUR SUCCESSFUL CLIENTS TODAY
How Do We Help Your Career?
Is your job search taking longer than expected? Like many senior level job seekers we speak with, you might be feeling frustrated with your job search by now? In today's competitive jobs market, you're facing some challenges in securing a new position. But, your career depends on you doing it well. That's where we come in. We'll show you a more effective way to approach your job search; we'll teach you how to bring the best opportunities to you. Fast. Book A Call Today to find out more Or Request A Fast Call Back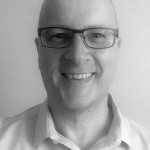 Steve Nicholls, Managing Director, Executive Connexions
Executive Career Tips & White Papers
We will also send you our monthly newsletter. We will never share your details, and you can unsubscribe at any time.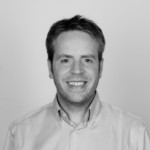 ""I chose to work with Steve and his team in order to help me scope out and execute my next executive role. I found their service invaluable, firstly as a sounding board for ideas I already had, and subsequently with the structure and focus they helped me create for my search. The honest and helpful feedback on CV, interview practice and more generally regarding personal branding will have ongoing value to me in the future…" Read More
Career Coaching & Outplacement for Executives
We are a trusted provider of executive career coaching and outplacement services, with exceedingly high success rate (92%) in our career coaching programmes, such as our Be Found Programme. We work both with individual executives and corporate clients.
Our clients we have worked with have come from a mostly senior level executive background, and we always provide tailored, practical and innovative career guidance support to enable them to progress in their career. With our experience in career management, we are able to help clients such as those searching for a new job following redundancy or looking for a change of career (at a 'career crossroads').
Our service is tailored to every single one of our clients. You will have assistance from our consultants and specialists one to one, or as a group covering every aspect of career management and job search. Our career advice blog is the perfect starting point to learn key tips to help you succeed before moving onto our professional career support.
Here's what one of our clients said about us:
"While I may have had some initial ideas about where my career path lay, I hired Executive Connexions to help me fully explore possible directions that might be a good fit for me and develop a relevant scope and action plan. I found that they provided exactly the right level of support and guidance I needed at the speed that suited my commitments, and I felt entirely comfortable going into detail on all areas we covered." – Steve C.
Outplacement | Executive Career Coaching | Career Change
Our 92% success rate proves that you can achieve success with us, and our clients benefit in the following ways depending on their goal:
A job in their ideal role
A new job equal to or better than their previous after redundancy
Finding the perfect new career of choice
Acquiring new skills for life
If your employees are facing redundancy, our outplacement and coaching services are perfect for companies with executives rearing to keep going.
Some of our services include:
Tailored support – sometimes group input is fine, but we also offer and indeed major on 1:1 support, particularly for senior level executives facing redundancy.
Our services are aimed at getting results. There is no rote, conveyor belt style approach to how we work with those facing redundancy. Talk to our MD Steve Nicholls for more information
Examples of how we can help:
CV/Resume Tips
High Level use of Social Media
Leadership Coaching – Skills to attract fresh opportunities
Networking Skills
Exclusive Peer Group Membership
Interview Tips & Techniques
Presentation Skills & Public Speaking Tips
Professional Insights into a recruiter's perspective
Accessing the hidden (unadvertised) jobs market
Redundancy Support
Career Coaching Services
Job search support
Get in Contact
You can get in contact with us to see how we can help you with your situation. call us on +44 (0) 203 384 4188 or fill in our contact form. Our services are at competitive prices