Tailored Outplacement Services
Outplacement in the UK – London to Manchester – Scotland & Worldwide
Services including 1 to 1 Coaching, Group Outplacement, Public Sector Outplacement & Tailored Outplacement Support by our experienced outplacement consultants
Do you have employees facing redundancy?
When redundancy is announced for any staff members, it can be a disconcerting stage for them to navigate and this is why our outplacement services are so important.
Lack of knowledge of the jobs market, rusty interview skills, and a poor network can all contribute to a feeling of being ill prepared to re-enter the jobs market; something borne out by the findings of our independent research project, which demonstrated the disparity between how candidates view their level of preparedness, and how headhunters and recruiters view them. We appreciate that you want the best for outgoing staff, and we take care to reflect that requirement with professional outplacement coaching.
A positive approach from any programme is also vital, when those left behind need a sense of calm and order to the proceedings, and those directly affected depart with a sense of positivity about the company, as well as firm strategies in place regarding their next career steps. These are the reasons why every company should have effective career management by introducing outplacement.
"Outplacement can sometimes be seen as 'conveyor belt' in approach. We make sure everyone is treated as an individual"
How do you choose a service provider with so many choices out there?
Talking to us is the first step, whether you're a HR Director tasked with engaging an outplacement firm, or a HR Consultant looking for executive outplacement, we'd be happy to outline how we can support affected staff in a tailored one-to-one programme of support. We'll be happy to outline how we can support your staff to achieve a successful outcome as they navigate an uncertain period.
We like to offer advice and tips on the jobs market, and to provide you with a view on our way of doing things and how our approach directly benefits the recipients of the coaching / outplacement input.
It doesn't matter where you company is based as we can cater for companies all over the world. Whether you are based in London, Manchester, Scotland or on the other side of the world, we are able to give you the same experience.
How do we work?
We will prepare clients with up-to-date skills and techniques to enable effective relationships to be built with key decision making through intense personal branding training and coaching. Our network of peer contacts, and headhunters around the globe we will actively represent clients to our network.
Everything we do is personalised. It's what we have built our brand on. It's how we ensure that clients are as prepared as possible to be the best candidate they can be. What we don't offer is a 'sausage factory' or 'conveyor belt' approach to outplacement!
This added representation element is something that we find clients really like; that additional support in nudging open some doors, as against a very typical experience of outplacement being slightly 'conveyor belt' in approach. Everything we do is personalised. It's what we have built our brand on. It's how we ensure that clients are as prepared as possible to be the best candidate they can be. If you want more information on what is outplacement, find out more here.
Programmes
We design a programme from the ground up, but have come to realise that there are certain elements that work and work well. Those elements will include; setting the scene and mind set, CV review and coaching, our unique 'Be Found' programme to help candidates position themselves to be found in the hidden jobs market through digital and social activities, job interview preparation, and a combination of expert one-to-one outplacement support and group outplacement service training methodologies.
Why Outplacement?
Outplacement services provide professional executive career coaching support that allows an individual to manoeuvre through the jobs market when being made redundant. This can help you shift into your preferred new employment without the stress.
For a business, this helps you to stay focused on daily business activity without having to spend too much time to support departures, while leaving a positive image of the company with the staff members(s) affected.
The above outlines the definition of outplacement for a business or individual and its importance. However, while we specialise in helping senior level executives, we are happy to discuss all levels of support required and can tailor our input to your requirements. Our outplacement consultants will explain everything in every step of the journey.


Executive Connexions has provided outplacement services for several of our employees. We found the team to be very helpful and adaptable in their approach which they tailored to the changing circumstances facing those leaving the business. They helped all of our employees to focus on the task of finding a new role, and have had a 100% success rate which is very satisfying for everyone.
About Us
Person-centred – everything we do is focussed on helping the staff members we work with land their next role, and support a positive exit experience for them and for the company.
Authenticity – we shoot straight, challenge where appropriate, and believe in what we do.
Empowering – 'teach a person to fish' is a core ethos of ours, i.e. those going through the programme will learn skills they can also use in the future.
Innovative – using social and digital, with a focus on the hidden jobs market sets us apart, which means those we work with get the edge on their fellow job candidates.
Going the extra mile – we will put ourselves out, and be flexible to the changing needs of both those affected by redundancy as well as the business.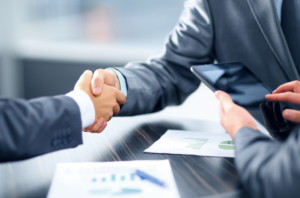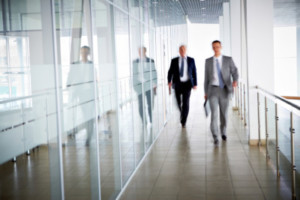 Contact
Use the booking form below to arrange an outplacement discussion call with our MD Steve Nicholls, or call us on +44 (0) 203 384 4188.