An unbelievable 70-80% of senior executive roles are never advertised; never make it to the job boards; and never cross the desk of most candidates.
These roles are filled before they get to the open market, often by word of mouth and through various contacts.
Given the choice, most employers prefer to fill positions without advertising; it saves both money and time. The proportion of all jobs that are "hidden" has risen with the advent of LinkedIn, employer referral schemes, more aggressive talent retention strategies and entire in-house recruitment teams. This trend looks set to continue.
How can you tap into this massive portion of the jobs market as an executive candidate?
In our report, we recommend three key ways to make the hidden jobs market work for you. To get your copy use the form below.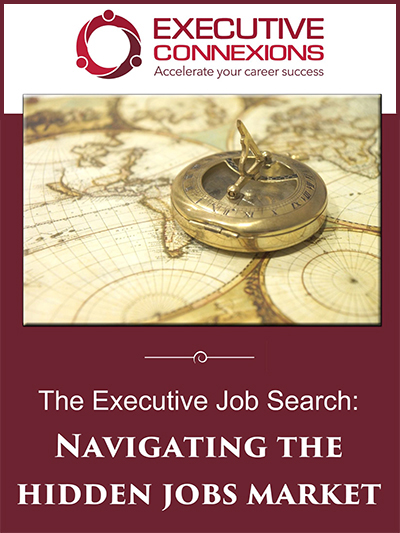 Learn how to Access the Hidden Jobs Market with our FREE Report
This free report provides a 3 step strategy to help you access the hidden jobs market (where over 70% of the best jobs are), and we'll supplement this with weekly career tips emails, packed with value. As a bonus we'll send you our unique recruiter research report, which contains further insights to help with your job search. Your email and registration are confidential and are never shared.