Executive Outplacement Services
Executive Outplacement for employees facing redundancy
If you're looking for executive outplacement services or support in London or elsewhere, we have the skills and experience to help staff affected by redundancy navigate the jobs market successfully, and help them back on their feet again. This is the reason why we're confident our executive 1:1 or group outplacement services will meet your needs.
There are of course many reasons why you need executive outplacement support delivered by professional specialists. If exiting staff are to succeed in their next career step, they need knowledge of the jobs market, great up to date interview skills, and a strong network which all help them to re-enter the jobs market with ease. We teach them these vital career management skills.
Looking for executive outplacement support?
If you're an employer looking for outplacement support, Executive Connexions are able to tailor outplacement services so that you can be confident that outgoing staff will be dealt with efficiently and sensitively. Each case is different so we are able to tailor to everyone's individual needs.
We offer a positive and collaborative approach to our executive outplacement services, at those times where corporate companies or individual employees have needed career coaching support provision the most. Every company should of course have effective career management by introducing outplacement career support options, whether your primary concern is company reputation management or cost consciousness, or anywhere in between.
Book a complimentary call to find out more about our executive outplacement services where you will talk to one of our experienced outplacement consultants. It doesn't matter whether you are looking for outplacement in London or anywhere in the UK (or even outside the UK) as we are able to offer career coaching remotely, via our expert team of experienced career coaches.
"Outplacement can sometimes be seen as 'conveyor belt' or 'sausage factory' in approach. We make sure everyone is treated as an individual"
How do our Executive Outplacement Services work?
Everything that Executive Connexions offer is 100% personalised. This tailored approach is exactly how we have built our brand on to delivery optimal coaching and outplacement services in London and elsewhere. Every role and person is different and this is why we assure you that every client is as prepared as possible for their next step during their job search.
More specifically, we prepare every executive outplacement client with the latest skills and techniques so that strong relationships are made between you and the recruiters or hiring managers. This is done through effective coaching and training on personal branding. We don't just set you loose to a range of recruiters to play a numbers game, we have a great network of contacts, both peers and headhunters around the globe so that all of our clients can get a head start towards their next role.
We also introduce personal branding as a major element, which we have found our executive outplacement clients really like, and works very effectively at drawing opportunities to them. This additional support helps opens doors which a standard executive outplacement approach wouldn't usually give.
We do not have set executive outplacement programmes, as we tailor them from the ground up depending on the circumstances; however, there are some elements work well and we introduce these to all our clients, on a 1:1 basis. Those elements will include:
Setting the scene (Understanding todays job market)
A strong and positive mind set (Resilience is key)
CV review and coaching
Our 'Be Found' programme (covering social media and personal branding) to help be found in the hidden jobs market
Job interview preparation, including role play
Expert 1:1 support (for more junior staff, sometimes group inputs also work well)

Executive Connexions has provided outplacement services for several of our employees. We found the team to be very helpful and adaptable in their approach which they tailored to the changing circumstances facing those leaving the business. They helped all of our employees to focus on the task of finding a new role, and have had a 100% success rate which is very satisfying for everyone.
How do you choose your executive outplacement support provider?
Booking a call to talk with us is often the first step of the process. You could be either a HR Director or a HR consultant looking for outplacement services, and we'd be more than happy to talk to you about delivering a tailored executive outplacement programme. The important part is to make sure that your staff achieve career success and that exactly what we aim to do.
We offer executive careers advice and tips on the jobs market, and to provide you with a view on our way of doing things and how our approach directly benefits the recipients of the executive career coaching / outplacement input.
What is Executive Outplacement?
Executive outplacement is professional career coaching support for executives to allow them to bounce back into the jobs market after being made redundant in their current role. This is taken on usually by businesses or an individual to allow them to move on quickly with less stress by investing in experienced executive search consultants.
From business' perspective, this will help you or any related HR staff to stay focused on core company work activities without having to spend to much time attending to redundant employees. This helps employees leave with a positive mindset and more skills to help them move onto the next step in their career.
These outline the definition of what is executive outplacement (or alternatively "what is outplacement") for a business or individual and its importance. However, while we specialise in helping senior level executives, we are happy to discuss all levels of support required and can tailor our input to your requirements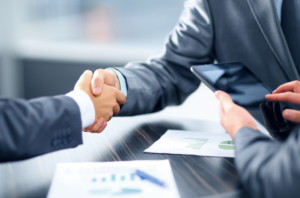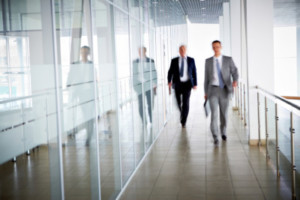 Arrange an Exploratory Call below,
or contact us on +44 (0) 203 384 4188