Have you been working in the same area of business for many years and you are ready for a change? Many people assume that because they have spent most of their adult life working in one area of business that they have to stay in it, even if they are miserable. The fact of the matter is that if you know what you are good at and you know how to market your skills, you can change careers any time you see fit. Who wants to stay in a job that makes them miserable?
To progress with a career change you need to have a good idea of what your skills are and if you can use them somewhere else. The great thing about business is that just about every business requires about the same skills, they just have to be applied to different topics. For instance, if you have been working in retail for years and you have been in a management position you can take these skills and take them to another career for you.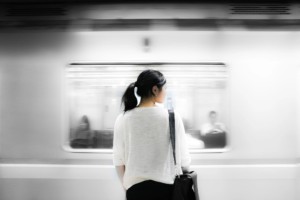 Maybe you're wondering is it too late to change careers at 50 or simply asking how do i change careers at 40, the bottom line is that while every management position requires different things, they all require you to engage people to direct them and help them achieve the goals of a business. Many retail managers change careers as they age to achieve a better quality of life. These management skills can be used to run an office, or oversee the day to day operations of several offices.
Changing careers does take some thought, but it can be done. It's never too late to change your mind about what you want to do when you grow up, even a career change at 50 is ok! Many are able to parlay their skills into a new career, and others need to go back to school for a while to get the credentials that they need to start over with something new. Luckily, many community colleges offer evening classes, which will allow you to continue with your current job while you train for a new one.
When you decide that you want to change what you do for a living there will probably be mixed emotions. It can be a bit scary to change what you have been doing for a living, especially because we all have a tendency to incorporate what we do for a living into who we are. If you aren't happy with what you are doing for a living, change it! Simply take some time to think through the pros and the cons of changing jobs, as there are bound to be both. Take some time to think about what you really want, and then go for it! Remember that it's never too late to change your mind as to what you would like to be when you grow up, especially when you aren't happy with your current job.
Get in contact with us today if you wish to talk with one of our experienced coaches / consultants about what we can do to help you achieve the career change you have been waiting for.