Looking For A Change of Career?
Age Groups: Career Change at 30 – Career Change at 40 – Career Change at 50
Sometimes your career plan is not just about landing your next role. The "kick start" career change programme has been carefully tailored using research into best practice in career change and career transition. So what can it do for you?
Simply put, this programme has been designed from the ground up for those people who want a new career, but want to thoroughly explore their options. The programme has been proven over years of success, and many hundreds of clients.
The programme provides a framework to help you answer the question "How do I find a career?", and will bring out that creativity and resourcefulness in you and direct it toward discovering the right next step for your new career. We debrief and discuss these exercises during the coaching sessions as we move forward through the programme.
The programme has been designed in three phases, each of which has been named after an inspiring quotation from Mark Twain: EXPLORE. DREAM. DISCOVER.
"Twenty years from now you will be more disappointed by the things you didn't do than by the ones you did. So throw off the bowlines. Sail away from the safe harbor. Catch the trade winds in your sails…

Explore. Dream. Discover."

– Mark Twain
During this phase, you'll get a clear idea of:
your values

your life purpose

your most powerful self

your personal strengths

your interests and passions

your personal achievements

everything you need in your life to be happy and fulfilled.

This knowledge is about you as a person, your life as a whole. The next layer on the foundation stone in the EXPLORE phase is about your work preferences.

Programme Summary

Research shows that those who are most satisfied and motivated by their work are in careers which reflect who they really are; careers which reflect their true nature and their real passions, strengths, skills, and values.

Because of this, the foundation of our executive career coaching programme focusing on a change of career entails an in depth look at who you are. This is the EXPLORE part of the programme.
We'll work to identify:
your favourite job skills

your key work motivators

your professional strengths

your greatest work achievements

your preferred working organisation and environment

your ideal working day

everything you need in your working life to be motivated and satisfied.
By the end of the EXPLORE phase, you will be very clear about what you must have in your career to be satisfied and motivated.
A parallel process begins in Week 1: you will open an Ideas Bank. This is a space where you can capture any career possibilities which come up throughout the early weeks of the programme, including ideas that you may have in mind before beginning coaching. However mild, however wild the ideas – do not judge them but just place them in the Ideas Bank.
The next phase is DREAM. This is a very creative part of the programme when together we generate a number of possible new career choices. We call it DREAM because the idea here is to be expansive, to think outside the box, not to be constrained at this stage by traditional notions of what's possible. In truth, almost any new career is possible if it's right for you. And we will deal with making it possible in the final phase, DISCOVER.
DISCOVER is the point where we investigate the top possibility that was generated in the DREAM phase. We will use a creative and empowering process which lets you turn your vision for an exciting new career that's right for you into a soundly based action plan to make it happen.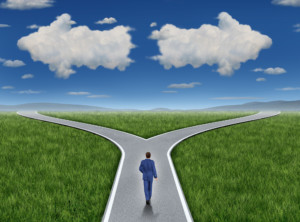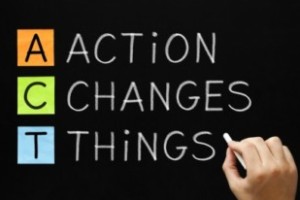 How is it delivered?
This programme is delivered over three to six months, depending on your availability, budget, and how fast you want to complete.
I'm looking forward to helping you create an inspiring and motivating next stage in your working life, by using this thought provoking and unique programme.
Contact us to arrange an informal confidential chat.
Common Questions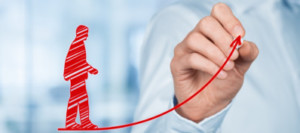 Book your complimentary career strategy call today