FOR IMMEDIATE RELEASE
Monday 25 January 2016
More information: Steve Nicholls, MD, Executive Connexions Ltd
Mobile +44 (0)7508 018470
Phone +44 (0) 203 384 4188
HARNESS THE POWER OF SOCIAL MEDIA TO BE FOUND BY THE ONLINE JOB MARKET
Leading career management consultancy Executive Connexions today announces Be Found, a pioneering new programme that will give senior executives the edge in the online job search market.
Be Found enables senior executives and those seeking their next major career move to promote themselves in the dynamic environment of online executive recruitment, taking their personal brand to the market place.
It comprises a programme of consultation and coaching with social media expert Jim Claussen, Founder of the Executive Social Academy, and an exclusive e-book which sets out a clear pathway to harnessing the power of social media.
The program is unveiled today at 5.00pm (GMT) in a webinar hosted by Steve Nicholls, Managing Director of Executive Connexions, in conversation with Jim Claussen. The webinar includes a lively discussion, tips, and opportunities to ask questions.
The programme's full title – Be Found, Stand Out, Be Recruited and Future Proof Your Career, is an invitation to executives to learn techniques to create a strong footprint in the online jobs market place, drawing recruiters to them.
It takes a four step approach by explaining:
Why the effective and proactive use of social is now essential to successful executive searches, for recruiters and executives seeking new opportunities
What social entails; the value of social media in creating high visibility and gaining access to the hidden job market
How to use social to gain advantage by building a personal brand through online marketing
The 48-day action plan: a step by step guide for executives using social media proactively to market themselves.
Be Found will especially benefit executives who are new to the rapidly developing world of online promotion using social media. It provides clear and accessible explanations of terms, examples of how to use it and a glossary. The action plan can be personalised according to the individual's profile and expertise.
Steve Nicholls says:
"We expect Be Found to transform our clients' approach to marketing themselves in their job search. We are witnessing a revolution in recruitment through social media and this will enable our clients to go out there and place themselves in front of the employers who count; not wait to be found by them."
Steve explains,
"Many clients come to us for advice having tried traditional searches. But with only around 20% of senior posts now being advertised, employers are increasingly turning to social media to find talent. Be Found is our answer to that. It complements our proven coaching and gives our clients the tools to build a strong and excellently networked profile in social, using the full range of written, visual and audio aids. It means they will stand out from the crowd, with new skills and an enhanced professional profile.
The first step is to email us at contact@executiveconnexions.com or give us a call on +44 (0) 203 384 4188."
ENDS
[one_half last="no" class="" id=""]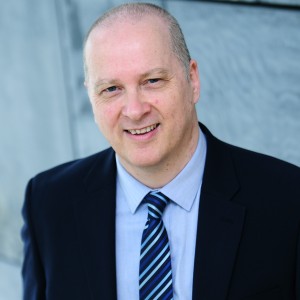 [/one_half]
[one_half last="yes" class="" id=""]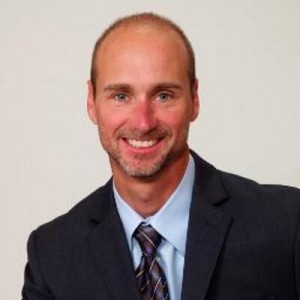 [/one_half]
NOTES FOR EDITORS
Jim Claussen and Steve Nicholls are available for interview. Contact Steve Nicholls at steve@executiveconnexions.com or call mobile +44 (0)7508 018470 or phone +44 (0) 203 384 4188 for further information.
Executive Connections is a global career coaching company, based in the UK.
Managing Director Steve Nicholls and his team work closely with senior level executives to help them find their next role. They do so by providing personalised career guidance as well as access to their recruiter networks.
Executive Connexions' independent research has shown that more than half of those looking for a new position spend four months or longer hunting. One in 10 is still searching after a year.
To speak to Steve Nicholls about executive career coaching and the Be Found programme email steve@executiveconnexions.com or call +44 (0) 203 384 4188 for a confidential conversation.
Social media links:
Facebook: www.facebook.com/SNCareerCoach 
Twitter: www.twitter.com/execconnexions
LinkedIn: www.linkedin.com/company/executive-connexions-ltd-
Google+: www.google.com/+ExecutiveconnexionsCoUk