Career Transition & Outplacement Services Philadelphia
Executive Connexions Ltd – Your Reliable Solution for Outplacement and Career Transition Services
Executive Connexions Ltd holds the reputation of topping the list when it comes to outplacement services in Philadelphia. Our range of services includes catering to the outplacement needs of both individuals and companies in Philadelphia. We work towards the objective of assisting our client firm's transitioning employees in finding their next job opportunity quite easily in Philadelphia. Moreover, Executive Connexions has created a niche in career transition services in Philadelphia which has resulted in a wide career base for the firm.
Outplacement Services & Support
Executive Connexions offers a wide, but proven range of outplacement and coaching services for companies in Philadelphia to certify their laid off workers a new role which they enjoy. Your organisation may come to a time where you need to offer your employees a suitable layoff package and one of the biggest concerns they will have is if they will get another job quickly which they want to work at. In order to keep the reputation of the company high, outplacement is used in order to provide tailored career transition coaching to update them with modern job search practices and resources to prepare them to find a new role in Philadelphia or otherwise elsewhere.
Group Outplacement
Our group outplacement is perfect for groups of employees, providing efficient services rather than 1 to 1 services. The group outplacement services are tailored to suit each individual rather than the entire group to certify a new role at the end.
1 to 1 Coaching
Our 1 to 1 coaching is tailored to the person's needs depending on your choice of job to target all the way to finding out your strengths and weaknesses. You can book a consultation in order to find out what's best for you here.
Career Transition Coaching
Career transition is when the individual wishes to change the sector in which they work in or change their career role completely. Many time this is referred to as a career change but can also often be as simple as an improvement in qualification. We specialize in career transition coaching in Philadelphia and have a large client base of successful candidates in USA.
Executive Career Advice
Executive Connexions offers a large source career advice and a large chunk of it can be found either within our executive career advice blog or from our newsletter. Sign up to our newsletter to receive regular updates in the job search world.
Also, you could contact us now to find out more about how we can help you as an individual or your employees. Our consultations are free so why not just book a slot with us right now!
The Hidden Jobs Market
One of our key areas of expertise is navigating the hidden jobs market with ease. It isn't easy for anyone to find those jobs which are not advertised or marketed well in Philadelphia, but with us, you could find we land our clients into these jobs which are more enjoyable and even a pay rise above the advertised jobs market.
Executive Headhunters are looking for employers of certain skills and we can links you up to them with our years of experience and knowledge. All it takes is one phone call and our clients have managed to find themselves in a new role within hours of coming on board with us just because we know the right resources and contacts.
Our Work Process
There comes a time when the company needs to lay off a particular percentage of its staff members. This is not only a difficult decision for the laid off employees but also for the employers. Thus, some of the employers as a token of gratitude hire firms offering outplacement services like us and offer career transition opportunities to their outgoing employees. Moreover, our outsourcing services also assist the firms in achieving their long vision goals by extenuating unemployment, legal costs, and of course maintain their own brand image. Our work process includes providing one to one coaching, group coaching, informing about the hidden job prospects, and career coaching classes to the employees.
Our Specializations
Executive Connexions Ltd holds an expertise in offering services to the firms that are going through mergers and acquisitions, workforce reductions, office relocation, and executive outplacements. Moreover, we also provide services pertaining to career coaching to the employees, optimization of the employees' resumes, social media branding. We also have strong connections with recruitment agencies and hiring managers in Philadelphia who can reliably assist the transitioning employees in getting new jobs as per their experience and qualifications. Moreover, our recruitment strategies have resulted in a high success rate of our clients getting better job opportunities for their laid off employees in Philadelphia.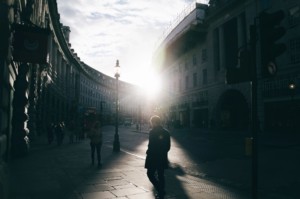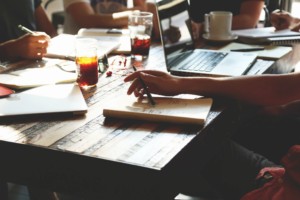 Executive Connexions Ltd is a UK based Career Coaching Company, working with clients globally via Skype and other online methods. We have a 92% success rate in helping outgoing employees land their next role, fast.