When asked what senior level candidates can do to boost success in their job search, a huge proportion of recruiters tell us that candidates need to improve the quality of their CV and learn to effectively communicate their achievements. Even when you've written what you believe to be a high-quality CV, the chances are it isn't as good as you think it is.
So when we spoke with Emma Sankey, Head of Research and Account Management at Executive Headhunters, we wanted to hear her views on what it takes to craft a compelling senior level CV. Here, she shares her best CV tips based on the mistakes she commonly sees senior executives making.
Tell us about your role for Executive Headhunters… 
I'm the newly appointed Head of Research and Account Management at Executive Headhunters. I've actually worked for the company, in a research capacity, for 16 months and I'm very proud to now be heading up the research team.
Having spent about 90% of my time dealing with candidates as opposed to clients since joining Executive Headhunters I've spoken to candidates of all forms and functions and, as we're a cross sector headhunters, most industries and sectors as well.
What's your best advice for the executive level CV?
I've been sent a smorgasbord of CVs during my time here and know exactly what our clients (your potential employers) want to see. Fortunately for some, we format all of the CVs we put forward in our shortlists but the actual content is still down to the candidate. At the end of the day, the onus is on you to make sure your CV hits the 'in' pile. Here are a few tips I give to the candidates I work with:
Don't make up numbers
The risks with doing this on your CV are a) you'll get found out or b) you'll be setting the bar at a level you haven't yet achieved which puts you under pressure from the get-go and eventually cracks will start to appear. Be honest and confident with what you have achieved.
Quantify your achievements
Your prospective employers want to see your success in numbers not wishy washy paragraphs that beat around the bush without providing considerable proof that you are the person for the job. Directors work in numbers so get on their level by speaking their language.
Use monetary examples over percentages if possible.
Don't be easily misconstrued
Recipients of your CV will take what they read as verbatim. Be completely transparent and as concise as possible to prevent anything you say being misconstrued. If you're too vague or ambiguous in what you write, the recipient may get the wrong idea and dismiss you straight away. They may also get agitated when they've spent valuable time out of their day reading CVs and yours is deemed to be wasting more of it. Plus, there's nothing more awkward in a face-to-face interview than when the interviewer has misunderstood what you've written and you can't expand on a question.
Tailor your CV to the role and organisation you're applying for
Don't be one of those people thinks they've written the Sistine Chapel of CVs and so has decided to aerosol the one copy across all of their applications. Employers' eyes are caught when you talk about their business and your personal aspirations line up with theirs. Do your research, spend some time and tweak each CV so that it's as relevant as it can be.
(Most importantly) How did/will you affect the bottom-line?
Businesses tend to want to employ senior individuals who'll bring something valuable to the organisation and more often than not, that something will lead to an increase in profit. Give examples of how you made a positive mark on a previous company's P&L and, how exactly you plan on doing the same for your prospective employer.
Never forget that most employers have seen vast amounts of CVs in the past and are pretty au fait with all of the tricks. Nowadays, it pays to be honest in the short and long run and remember my keyword for CVs which is 'quantified achievements'.
We're currently headhunting for a number of senior roles. If you're interested in any of the following positions please send your CV and cover letter to info@executiveheadhunters.co.uk and one of our consultants will be in touch if you're deemed suitable.

Tax Manager/ Director – Accountants
Commercial Director – Mechanical and Electrical Design/ Construction
Senior Solution Architect/ CTO – IT
Mechanical Design Engineer- Engineering
MD – Education and Training

More information can be found on our website here: http://www.executiveheadhunters.co.uk/opportunities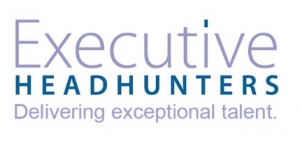 Emma Sankey
Head of Research and Account Management