"Successful and fulfilling careers are the result of ambition, vision, planning and lots of determination. This may sound daunting, but when we take on this challenge, we take ownership of our professional development and our chances of building a satisfying career increases."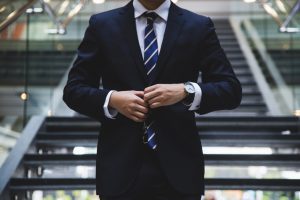 For many a career coach is still this mysterious person that many heard of but no many seen, a bit like a Loch Ness monster but more friendly. On the other hand, seeking help that can fast track progress in life and career has become more mainstream. People don't want to reinvent the wheel so they move past their feeling that they don't know how to move forward and welcome help. Having someone to guide you through major career changes is an asset worth having. There's nothing worse than going round and round in circles experiencing an illusion of progress. Real change requires new mind-set, solid knowledge and strong actions. A career coach is a person that has been trained in helping other people develop and reach their career goals. Even if you are unsure about your career goals, a career coach will work closely with you in order to help you determine where you would like your career to go and to develop a plan for achieving those goals. Career coaching can help you with your current job, establish your professional goals and support you in making a career change. A coach won't tell you what to do, but they can support you through decision making, give you the time and space to talk about how you're feeling, and understand what your goals are. A career coach is to help you understand what you want, the skills you need and how you can develop. A career coach will support you in making these initial steps, setting you on your way to a more fulfilling working life. Career coaches are experts in listening. They will listen to you, and together, you will start to break down your current situation and understand your feelings. This is a very tricky thing to do by yourself; we can speak to friends and family, but sometimes professional support is essential. A career coach will help you by looking at your strengths, your experience and your personality type. Together you will work on a few career options to investigate. If you know which industry you want to be involved with,
a career coach can help you discover your niche.
In almost all areas of business, networking plays an important role. Meeting people who already work in the area you're interested in can offer you invaluable advice and it may even lead to a job. If you simply don't know where to start or want to hone your networking skills, a career coach can offer their advice and help you feel more confident. A career coach can also offer time management techniques and ideas for keeping your work life separate from your personal life. Whether it's around new role choice or to discuss challenges within your current role, a great place to start is our
'Career Strategy Call'
. We look forward to speaking with you.