If only there were 60 hours in a day… everything would get done and there would plenty of time for unwinding. Sadly, it's not quite like that. We have a limited amount of time at our disposal and a huge to-do list. This is where you will ask yourself, "
Should I get a career coach?
"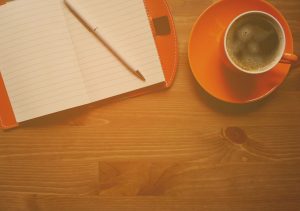 What number on the list is a
career change
, or career growth? Now that's a mammoth task worthy of the greatest warriors! What if there's someone who knows the shortest and most harmonious route between where you are now in your career and where you want to be? It's an
executive career coach
. The most obvious sign that you may need a career coach is that you are not happy, and that feeling is building. If there's no advancement in your future and you're getting bitter, a career coach can give you an extra nudge you need. If on Sunday evening you're dreading Monday and on Monday morning you find you're hating your alarm clock, it's time to explore a career transition! A career coach can help you find our why you aren't enjoying your work and help you successfully transition to a role more aligned with your skills, passions and values. You may be reluctant to seek assistance because of pride because you believe you should be able to figure it out on your own. The truth is, however, a lot of us do need help, and seeking it is wisdom not weakness. Finding an ally who specializes in the job search and all things related is one of the fastest ways to accelerate your career. Think of professional sports people for a moment; they don't hire a coach just when things are going wrong, they want to add that few extra percentage points of knowledge and ability that can help elevate their game… career coaching can do the same for you
.
Sometimes we can be stuck in one line of thinking and some things just escape our attention or we mistakenly think of it as irrelevant in our job search. A career coach has specific training in areas like CV building, creating a compelling LinkedIn profile, career planning, spotting blind spots, and helping with motivation, and is be able to pinpoint your strengths, unique abilities, talents which can be crucial to grabbing that one in a lifetime job you may secretly be dreaming of. Professional career coaches are skilled and trained in helping you create a personalized plan designed to meet your goals. Calling on a career coach for a tough negotiation or even just a particular presentation can be a great idea. Talking through your situation, explaining the challenges, and getting a professional's trained eye could make all the difference in achieving the outcome you want. Career Coaches offer unbiased, objective feedback tailored to your search and career goals unlike friends and family. Think of this person as someone can come up with new exciting and bold ideas for your career. Experimentation may be a big part of your work together. While these experts can and will offer you the tools and resources necessary to make you and your job search successful, they won't find a job for you (although we may well make a few selected introductions to help things along the way). It's completely up to you to take what you learn in a session and run with it. Commitment is the key, but you already know it. If you'd like to know do i need a career coach & more,
let's talk
.