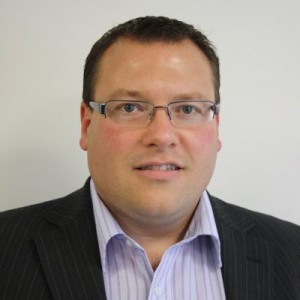 "I chose Executive Connexions to help upgrade and enhance my offering to boost my career. Their testimonials were impressive, and the tailored program they proposed was exactly what I was looking for. The way that the coach worked with me, based around my priorities and timescales, was really productive. I found their no nonsense approach and agility really refreshing, and my coach really understood me, right from the outset. During the later part of the program I was able to secure a CFO role that met all my expectations.
The program was terrific, but more importantly, I now have someone who knows me, and what makes me tick, that I know I can lean in on for future advice – the connexions part is really valuable!"
Gary Greasby, CFO – London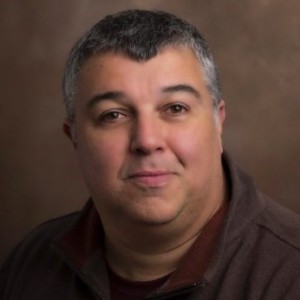 "If you want to take your networking skills to the next level, Executive Connexions is your career coaching company. They know the executive job market, understand what it takes to work it and are great teachers.
Steve himself is also a natural people connector — I not only made new professional connections, I made new friends."
Flavio, Chief Technology Officer – USA
"Since engaging Executive Connexions, I have secured a new and exciting role with a well-regarded global company – a career leap supported with positive action, strong insights into the Hidden Jobs market and a very broad network.
Executive Connexions' pragmatic and partnership approach, with a balanced understanding of what the job seeker is going through, enabled me to develop a significantly better understanding of the recruitment market and what it takes to succeed in attracting future employers and sustaining ongoing invaluable networks.
This motivational bespoke coaching process brought out the best in me and focussed on areas to improve, plus with positive action, they helped represent me to the Agencies/Headhunter world. Support was direct, encouraging and specific, based on a thorough understanding of my needs, wants and aspirations, building an ongoing partnership rather than a client/service provider relationship."
Mike Leach, Senior Finance Executive – Germany, now UK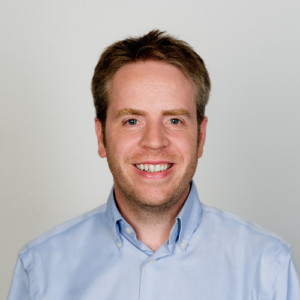 "I chose to work with Steve and his team in order to help me scope out and execute my next executive role. I found their service invaluable, firstly as a sounding board for ideas I already had, and subsequently with the structure and focus they helped me create for my search. The honest and helpful feedback on CV, interview practice and more generally regarding personal branding will have ongoing value to me in the future"
Ross Logan, CFO, UK

"Executive Connexions has provided outplacement services for several of our employees. We found the team to be very helpful and adaptable in their approach which they tailored to the changing circumstances facing those leaving the business. They helped all of our employees to focus on the task of finding a new role, and have had a 100% success rate which is very satisfying for everyone."
Darty PLC, Outplacement Client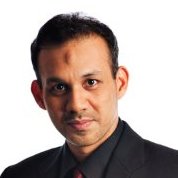 "My career is my biggest asset; the right selection of a career coach was one of my most important decisions, and investment taken with care.
Executive Connexions have been invaluable in providing career coaching to me. Very quickly, my coach was able to understand my career aspirations and my coaching needs. A very relaxed and thought provoking coaching style brings a change.
People around me felt the change in me and I felt the change in myself. I can recommend Executive Connexions to anyone passionate about growing their career to the senior level of leadership."
Hyder Hasan, Senior Finance Executive – Singapore
"Working with Executive Connexions helped identify the weaknesses and strengths in my approach to the hidden job market. It made me consider what I really wanted to do in my career.
As a result, I've been wider in my search, achieving a role outside my usual sector. I recommend Executive Connexions to senior executives who are facing a crossroads in their career path"
Luke Ireland, Managing Director – UK
"It was a major decision to take on a career coach, but one which has changed the direction of my career for the better.
Executive Connexions helps you find what is missing in your current work and together you work to find a path to get to the place where you want to be. My coach had a wide range of experiences; he was easy to connect with and speak to during the journey he took me on.
It's an ideal partnership for those looking to change to something different or even to keep the same type of work."
Susan Parker, Vice President – UK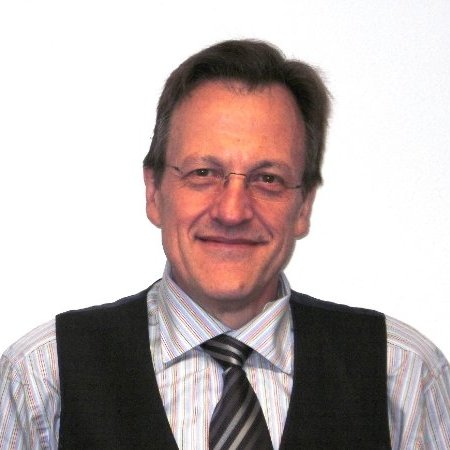 "Wanted to drop you a short note of thanks for the insight and tips that have enabled me to formulate a more structured and disciplined approach to my on-line / social media activities. It has built confidence and made me a more all-round and at the same time discerning consumer and contributor. I also think that my channel selection and usage has become more effective."
Wayne Thomas, Supply Chain & Ops Executive – UK "Executive Connexions provided excellent, innovative and speedy career coaching – I gained a new position quickly and at the right salary level. Their expertise was a huge help to me."
AK – CFO
"The coaching process has been superb, and has really boosted my insights, confidence and approach in securing a new role. I want to recognise the support Executive Connexions has given me in finding a new position that will build my consulting expertise, give me continuity with a blue chip client and I am sure broaden my options going forwards. I also appreciate the introduction you made, and subsequent conversations which led to a job offer!"
Dave Christian, Supply Chain Executive – USA "Just wanted to drop you a note to thank you for the daily 'Be Found' updates. I have found these updates extremely useful and I'm already starting to increase my social presence – in fact I have a live opportunity as a result. I'll endeavour to continue the program on an ongoing basis!"
Alan – Senior Finance executive UK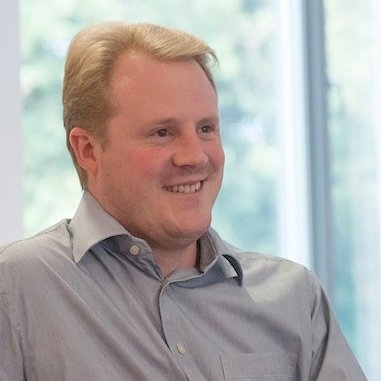 "I got practical advice, improved my CV, LinkedIn profile, built and better engaged my network and got constructive interview feedback. All of this will continue to be of value and help me be in a stronger position for my next career step. Equally importantly, I had regular dialogue with a new individual (my coach) but focused on me, through a period where I had limited engagement with others. My coach was warm and open and made me feel at ease throughout our interactions. It helped me when I was pushed more during the coaching process – as a result I now know more about what I need from this type of relationship in future. "
Alastair Smyth – Head of Strategy & Change – UK "My coach had a lot of empathy and really cares about his clients. A very genuine person and very approachable. He was always available outside the Skype sessions if I needed his input on something. He provided me with some useful material and links. He is a good sounding board, without being a yes person and he is "on your side". Coaching is taking place in a safe environment. I think he will always do very well with female clients – he is very gender neutral. And perhaps also with Non-Brits."
Cristina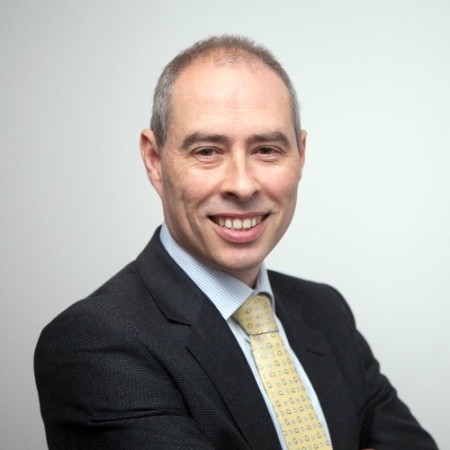 "I engaged with Executive Connexions after working for the same Company in the same sector for many years. The prospect of considering a career in another sector was somewhat daunting. The coaching processes helped me to understand the market and how to approach it. I have been fortunate enough to land a new role early into my coaching programme, and have also achieved a change of sector; something I thought would be unlikely at the start of my search for a new opportunity. In my coach, I appreciated having an impartial sounding board and a knowledgeable ear. I have found the overall experience very positive."
Martin Edwards – COO (UK)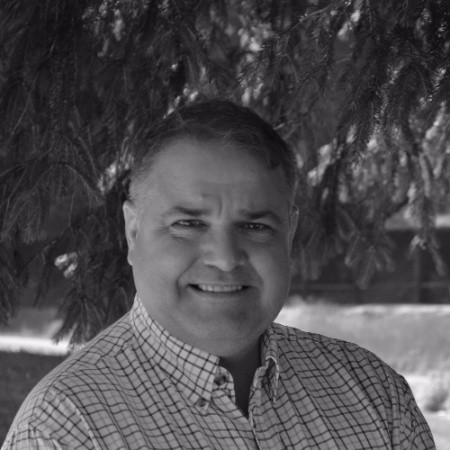 "I thoroughly enjoyed engaging with Executive Connexions during a period where I was seeking to leverage my profile having previously worked within a very tight-knit network. My coach had excellent insight and is prepared to provide honest and focused feedback which is results driven."
Dave Moran, Group CFO, Global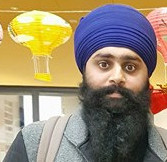 "I had no idea why I was not successful in at interview. The help and support for my interview preparation I received from them was invaluable. I am happy to say I have secured a new role, and If I had not hired Executive Connexions, I might not have been successful. To be successful, you should seek the best career advisers out there and Executive Connexions are the right choice. My coach was very helpful, and his advice and tips were instrumental in helping me to land this role. I would like to thank you (Steve) and the coach I worked with for the advice and support."
Amrit Sandhu, IT Executive – UK