Practised & Tailored Coaching for Leaders and Executives
Strengthen your Professional Life with Executive Leadership Coaching
Executive Leadership Coaching > Executive Leadership Coaching London
Cultural shift, a serious and often necessary piece of change management, is often the root cause for bringing in coaching support. The key reason that any kind of executive coaching support or training is successful, is when the coaching is regular, ongoing, challenging and supportive. There is no quick 'sticking plaster' approach to coaching yourself or your leadership team, and impartial executive coaching should be seen a good practice for any executive. Because every individual or company's needs are different we suggest starting with a conversation with our MD Steve Nicholls.
"People around me felt the change in me and I felt the change in myself. I can recommend Executive Connexions to anyone passionate about growing their career to the senior level of leadership …" read more

Hyder Hasan, Senior Finance Executive – Singapore
Our professional life and career is a very important aspect that requires attention, passion, dedication and a zeal to keep learning and growing. We are never too old to learn something new and none of us can ever know everything! Successful people understand the need to seek new learnings, broaden their knowledge and understanding, and strive for continuous growth. Thus, Leadership Coaching is essential for anyone who strives for complete success. Executive Leadership Coaching is a one-to-one form of coaching that enables a person to work on individual skills- weaknesses and strengths- to maximize their potential.
Executive leadership coaching can only be successful when the coaching is regular, ongoing, challenging and supportive when provided by a leadership coaching company. There is no 'fast-track 'or 'capsule' approach to coaching yourself or your leadership team.
Executive Connexions is a reputed and trusted name in the field of executive and leadership coaching. With many years in the business, we understand the specific needs of our clients and provide tailor made solutions. Our MD, Steve Nicholls, a specialist in Executive Leadership Coaching, personally understands the specific needs and requirements of every individual or company.
First 100 Days Coaching
The First 100 Days, also referred to as the First 90 Days, is the critical early stage in a new role in executive coaching and leadership development, particularly at a senior level. It's the time to make a good impression, take some impactful decisions, absorb the culture, align with the needs and different personalities of the business. At this stage, most executives need an external support to cope up with all the new changes, challenges and responsibilities. We can support this critical phase of a new role, and also add this input to a career coaching programme tailored to help you land your next big role.
Benefits of Executive Leadership Coaching
Coaching in leadership with Executive Connexions maximises your potential, improves your skills and puts you in a position ahead of everyone else. This is not done by investing into your average executive coaching, it occurs when you develop your personal leadership skills, building more relationships and communications, and meeting more defined goals faster with coaching leadership development.
Executive leadership coaching benefits include the following coaching leadership skills gained:
Quality executive leadership development coaching
Improved communication skills
Improved motivational skills
Improved decision making
Improved management skills
Positivity
Delegating effective tasks through teams and individuals
Creativity and ownership in the workspace for your own decisions
Contact Us Now!
---
Why Would You Need Executive Leadership Coaching?
Your leadership coaching is tailored directly to your own needs. However, here are some of the reasons you may need it:
Preparing for a change of career or role at your current place of work
Managing a stressful period in the workplace where change or other factors are taking control
Improving personal team leadership
Improving leadership skills of staff in a business
Personal development for individuals with high potential

Coaching leadership style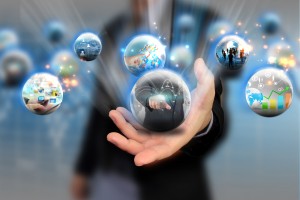 Visit our blog regularly to see leadership coaching articles.