This month, we've asked Executive Headhunter and Accountancy and Finance specialist, Laura Banks to share her hints and tips for senior level candidates. 
Laura highlights the importance of finding the right 'client-candidate match' and provides valuable insights to help candidates demonstrate they are a good cultural-fit with the company and build rapport in the job interview.
Laura also reveals an interesting finding based on her recent headhunting experience – something you must know if you're a senior finance professional looking for a new opportunity!
Tell us about your role as an Executive Headhunter…
I'm a mid-market and senior to executive level Accountancy and Finance specialist headhunter with over 18 years recruitment experience in and around these vertical markets.
Over the period of my recruitment cycle, I have worked both the practice and industry markets. I have a strong knowledge of both sectors and the different needs within them – whether it be manufacturing, automotive or shared service centres versus the niche markets within the professional services sector, including but not limited to, law firms, insolvency practitioners, corporate finance houses and accountancy practices.
The knowledge and understanding of all these sectors and how they vary can only be adopted over years of placing candidates – and having these insights is paramount to succeeding as an executive headhunter. Being a trusted pair of hands to work in partnership with successful organisations doesn't come with luck, it comes over a long period of building client trust and constant success by placing only the very best candidates – this is what makes the job most enjoyable.
Whilst I specialise within the accountancy and finance market, within these businesses are staff from other divisions and, on many occasions, I have been asked to work on other senior roles outside of my remit which I am always happy to do as this also allows me to show my full capabilities as whole-of-market headhunter.
How can senior level candidates impress a hiring manager?
Keep it real.
Research and understand as much about the company as you can. Why would you want to work for an organisation when you know little about them?  How can you get passionate about a role when you don't know if you are what they are looking for in terms of personality fit? Think about your personal business plan and how your career objectives fit the future growth and needs of the business you are interviewing for. Thinking about these things will help you buy into the business and vice versa. No matter what technical competencies a candidate has for a role, I tell my candidates one thing and one thing only….
"People buy people."
You have to be the right personality for their business. Be prepared, talk about them and use their company name during the interview, make it personal, make it real and make a good first impression. By doing so they often mirror this approach and before you know it you feel like you could imagine yourself working in that role, in that department and in that company. When you get to that stage, the battle is almost over and you're close to securing the role.
On the "don't" side.
Simple! Don't do me any favours by turning up to a job that you don't want as it is a waste of your time, my time and the client's time. If I have done my job properly then you will only be turning up to the interview because you have done enough research on the company and opportunity to know that you are attending the interview because you want that job offer. By working closely with me, you know that I will always listen to your needs as well as the client's needs and if I secure you an interview it's because I have understood what you are looking for in terms of your next career move and I will do everything possible to ensure that the client-candidate match is right.
What specific sector insights can you share with candidates?
Each and every time I work with a client and a candidate, I make it my business to understand the needs of the business at that time and the plans for the business and division moving forward. It is this information that allows my candidates to understand where they will fit into that business now, and in the future. At Executive Headhunters, we pride ourselves on being able to sell roles to top candidates based on opportunity and cultural-fit, not just salary, as this proves more fruitful to the client when it comes to long term ROI.
For example, I recently assisted with a senior procurement and supply chain placement for an engineering company. From working this placement I found that a skills gap in the industry is playing havoc in terms of the feeding through of new talent. The lack of funding of apprenticeships by the old Tory government in the late 80s and the booming IT industry has had a double whammy effect which they are now feeling brunt of.
In layman's terms, companies in the engineering sector are struggling to fill senior roles organically and are having to look elsewhere for sufficiently skilled candidates. From the point of view of a senior candidate looking for a new opportunity, the engineering sector is a good hunting ground – so get networking! HR people can really use this to their advantage if they're au fait with talent pipeline implementation. If you're a finance pro and good with numbers, you are likely to have the transferrable skills necessary to succeed in the industry as well.
All of our live roles can be viewed and applied for on www.executiveheadhunters.co.uk and don't hesitate to contact me directly if you have any questions or are looking for an opportunity in the accountancy or finance market.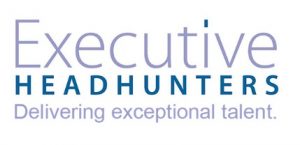 Laura Banks
0161 926 8686
laura.banks@executiveheadhunters.co.uk
Huge thanks to Laura for sharing her insights. I hope, as a senior level candidate, you'll immediately put Laura's tips into practise! I'm sure you know by now, it is the most prepared candidates that succeed.
We know how important it is that you have an understanding of the perspective of senior-level headhunters, recruiters and hiring managers. What would you like to hear about next time? Simply comment below or drop us an email.