This month, we're bringing you executive job search advice from Paul Fitzsimmons, Executive Headhunter and a specialist in the public transport and aviation markets.
Paul reveals why most senior level candidates fail and how you can do more to impress a hiring manager. He reveals industry findings based on his experience headhunting, which will be particularly valuable to Project Managers seeking a new role.
Paul also provides insight into life as an Executive Headhunter and why you might consider a career change from senior management to Executive Headhunting too.
Tell us about your role as an Executive Headhunter…
After 15 successful years as a Senior Operations Manager in the aviation and rail sectors, I have brought my comprehensive industry knowledge and expertise into the Executive Search arena.
Although I am new to headhunting, throughout my career I have hired people in countless managerial and operational roles. I have always loved this aspect of being an operational manager and discovering talent from unexpected sources was one of the most rewarding aspects. I did, however, feel that I was limited by the pool of candidates I was working with. We relied on people actively seeking a new role to see adverts on my previous employers' websites, which meant that the best talent wasn't always available.
Frustrated by this at one organisation, I visited service organisations throughout the city in an attempt to unearth talent. I found one person leading a team in a busy restaurant. Knowing that I could ultimately train and develop him in the specific technical aspects of the role, I watched him lead a vibrant and engaged team on two occasions before deciding he was the right person for me.
I approached him and brought him on board where he became a star performer and helped raise the performance bar amongst already established team members. Although rigorous, this was a successful approach and necessary to find the best hires for my team.
The insight I gained in my senior management roles allows me to offer clients a truly consultative approach to search that is based on a thorough understanding of their organisation's priorities and challenges.
How can senior level candidates impress a hiring manager?
Plan. Prepare. Practice.
Whether you are filling in an application form, researching a target company, talking to a headhunter or going to an interview, the candidates who get jobs will be the ones who have done their homework, 100%. A lack of interview preparation is the underlying reason why most, potentially suitable, candidates fail. I always suggest the following approach which is shared by a number of the UK's biggest companies:
Use the 'STAR' methodology
List your 20 best achievements from your career on a piece of paper then try to develop a compelling story around each using the following 'STAR' methodology:
Situation: No more than one sentence, for example, I was asked to implement a new CRM system across our UK operation.
Task: A summary of what you had to do, how did you go about establishing the outputs of the task? What would success look like and what were the first steps you needed to take towards delivery.
Action: What hurdles did you have to overcome? What resistance did you face? What did you have to compromise on?
Results: What were the outcomes? Did you achieve your goal? Did you miss your goal? It's no bad thing to tell a story about how you missed a target, as long as you can demonstrate your learning and how you have / will deal with the same problem again.
This process will make your answers more credible and it's much easier for hiring managers / recruiters to unearth the evidence in your answer and score your response higher than your competitors.
This preparation sounds like hard work and might take you several evenings, but once you've undertaken the STAR exercise make sure you record and save your competencies and continue to build on the list as you progress through your career. I promise you'll reap the benefits.
What specific sector insights can you share with candidates?
Top tip for Project Managers
As part of my training I was thrown in at the deep end so to speak and tasked to assist on a headhunt for an assisted living property developer. Properties designed for the elderly is a niche market in a growth stage. However, there are a number of factors holding the market back in the UK – one of which is lack of talented Project Managers. Project Managers are the key component for driving the growth of the market but companies simply can't find the numbers at the moment. If you have project management experience in another sector then your skills will be transferrable and this niche market is an option for you. It's the perfect time to get a foothold in the industry.
Is it time for a career change?
If you're struggling to find your perfect role in the current market (and you're not alone) you probably haven't yet considered headhunting, but it's worth exploring.
The rewards of being a headhunter are very similar to those achieved in senior roles. I'm forever taking in new knowledge on how different kinds of organisations and departments function which allows me to aid CEOs and MDs with major strategic decisions. After all, I believe that people are the most important asset to any company no matter their size.
If you have a niche or vertical that you are an expert in then it's a no brainer. You'll definitely be bringing something to the table as a headhunter if you have advanced knowledge of an industry and as soon as you get going, believe me, all of the stigma surrounding the profession becomes evidently unfounded. Not to mention, placing senior candidates is financially rewarding and there are clear consulting opportunities off the back of my work.
It's definitely food for thought if you're stuck in a rut or fancy an ambitious career change like myself.
All of our live roles can be viewed and applied for on www.executiveheadhunters.co.uk and don't hesitate to contact me directly if you have any questions or are looking for an opportunity or a senior operations role.
[one_half last="no" class="" id=""]
Paul Fitzsimmons
0161 926 8686
paul.fitzsimmons@executiveheadhunters.co.uk
[/one_half]
[one_half last="yes" class="" id=""]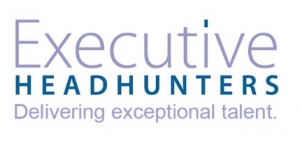 [/one_half]
Thanks goes to Paul for sharing his valuable insights.
What would you like to hear about next time? Simply comment below or drop us an email.