Executive Career Coaching > Programmes > Executive Career Coaching in Manchester
---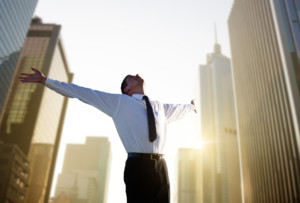 The financial market has always been unstable, and any sort of disturbance at the upper levels results in a huge impact on any job sector. History is witness to the fact, whenever the global market has undergone a meltdown; the immediate results are office redundancies and increasing unemployment.
Even if the situation is not that serious, to hold on to your jobs is quite hard, when talent is available left, right and centre. In such a scenario the only way you can ensure the security of your job is by making sure that you are the best at what you do. Then again, no matter what we believe our talents to be, when the time comes to place a monitary value on the same nobody is ready to offer a single penny more. So negotiating your next career step is also a vital aspect.
Well, if you are one those talented individuals who has been passed over for a promotion or if you think your job is not giving you enough credit, of if they have simply let go of you then perhaps it's time you hired an Executive Coaching Service in Manchester? A coach to guide your career to that sterling path of successful, productive and enjoyable employment.
At Executive Connexions we help you with:
Executive Career Coaching: We help you to navigate the jobs market. No doubt you might be great in managing your time at a personal level but when it comes to coordinating your resources in similar manner things can be different. So instead of going in with all guns blazing, let a coach from Executive Career Coaching Manchester help you and prepare you for the challenging (and hopefully enjoyable!) times that lie ahead.
Hidden Jobs Market: Most of the people who get sacked cannot find a decent employment opportunity simply because they do not know where to look. Even when the entire crowd is bellowing about shortage of jobs, a smart, trained and talented coach can help you develop your skills for your job-hunt, as Executive Career Coaching Manchester is familiar with the nuances of the Hidden Job Market. So if you are struggling to navigate the hidden jobs market, do not get lost, get in touch immediately to see how we can help you.
Career Change: After working in any job for a while, it's pretty evident that anyone would want to make a transition to another job. Career change is the best way to increase your job satisfaction. Career change can afford you a new platform where you can showcase your skills and while adding more to your existing portfolio. So do not be left out, come join Executive Career Coaching in Manchester, and journey towards a successful career change.